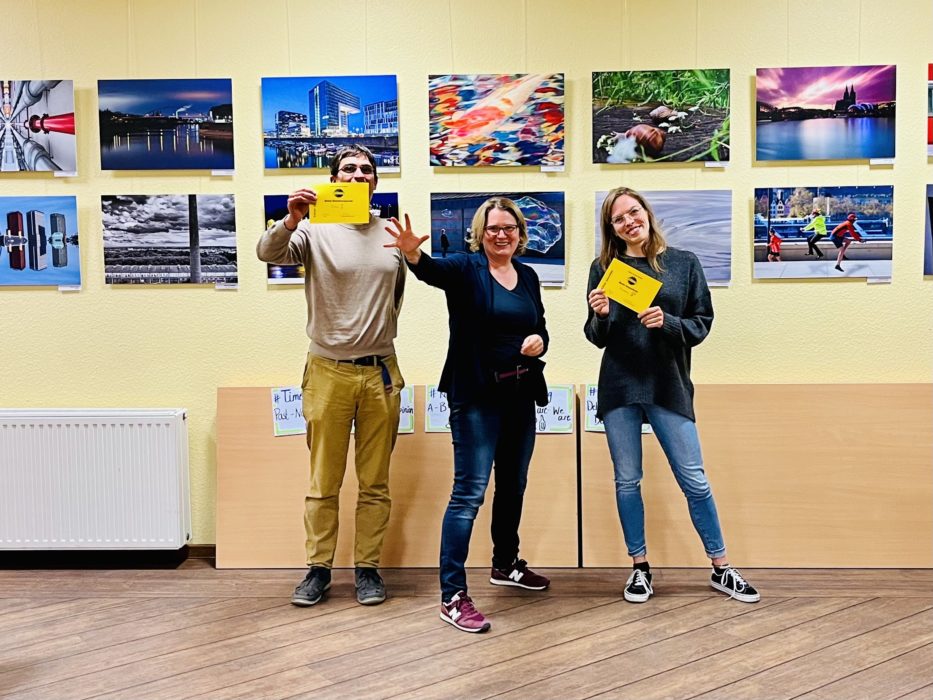 Last Wednesday we tackled table topic speeches!
Toastmaster of the evening an prepared speaker Melanie shared her five hacks for spontaneous speeches:
Timeline – Add a timeline to your speech by talking about the past, the present situation and the future.
Opinions – Mention pros and cons of your topic and round them off with your personal opinion.
Reframing – Put the topic into a different context: "I could talk about A or even about B, however the real question is …"
Setting – Create a setting around your speech! Tell the audience who you are, who they are and why you came together.
Details – Make your speech more descriptive by dwelling upon the details, specifics and particularities of your story.
Guests and members then courageously had a go on Melanie's table topics:
Kristof reckoned that he might not like pizza any more in the future.
Guest Samine shared the experience of not using social apps for several years.
Guest Ricarda took us to New Zealand and her most boring job (Best Table Topic Speech).
Tilman invited us to the times just before mankind started farming.
Tilman provided feedback for our impromptu and prepared speakers (Best Evaluation Speech). The evening was complemented with Kristof's tip and Tilman's joke. Kristof was the time keeper and our quizmaster. Guest Ricarda took the role of the general evaluator.
How to tackle table topics