Dear friends, guests, and toastmasters,
The motto of our English evening last Wednesday was "leadership – vision, alignment, execution".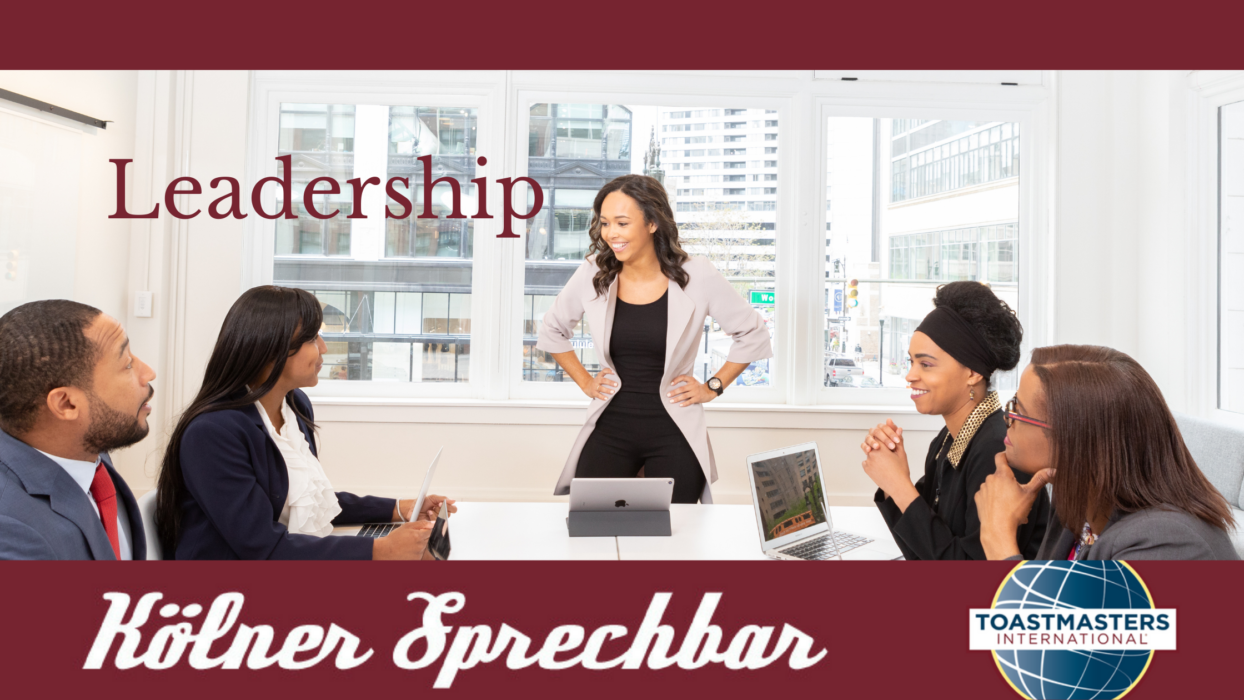 We started the evening with a by-election for our officer team. Thanks to everybody who took part. You gave us a strong mandate for the new leadership. I appreciate you supporting our community. The candidates have been confirmed – Melanie is the new president, and Manuela the new VP PR. Thank you to Melanie and Manuela who stepped up in times of need.
My vision (as VP Education) for the club meetings is to  defeat Zoom fatigue and to lift our trademark cordiality into Zoom (and to create content that will attract guests). Obviously, a series of small experiments is needed to find out how to get there effectively. I am using my turns as the Toastmaster of the Night to run them. Thank you  for participating and giving clear feedback, despite the chaos.
I miss those spontaneous conversations that make us grow together. In the Zoom age, I have only had them still on the call after finishing the official work. Last meeting, I tried to create that setting, after each speech. Sometimes it took off (and hit time constraints), sometimes it stayed awkward. Most of you called for more structure. It seems, debates on given questions in break-out rooms will work better that a free-for-all. Maybe we need shorter meetings and a second break right before the end, to make the virtual Brauhaus more popular.
I cannot recognize everybody individually who made the election and the club night a success. Christian oversaw the election. Sarah found great  table topics:
1. Arnout:What would you do differently if you knew nobody was judging you?
2. Manuela: What is your greatest skill?
3. Roger: What is something new you recently learned about yourself?
4. Georg: Based on your current daily actions and routines, where would
you expect to be in five years?
5. Melanie: Leaders create visions, and managers create goals. What is
your vision for the KSB?
6. Tim: Change. Are you couragous enough to abandon the past?
Norvisi, Georg, and Roger listened closely so that we can grow.
Finally, everybody is welcome to the feedback workshop in two weeks. We will take turns evalutating and re-evaluating the same real-life speech. It will be based on Stone/Heen "Thanks for the Feedback: The Science and Art of Receiving Feedback Well".
See you next time,
Tilman – Toastmaster of the evening