Dear friends, guests, and toastmasters,
last Wednesday we learned about various methods of descriptive speaking.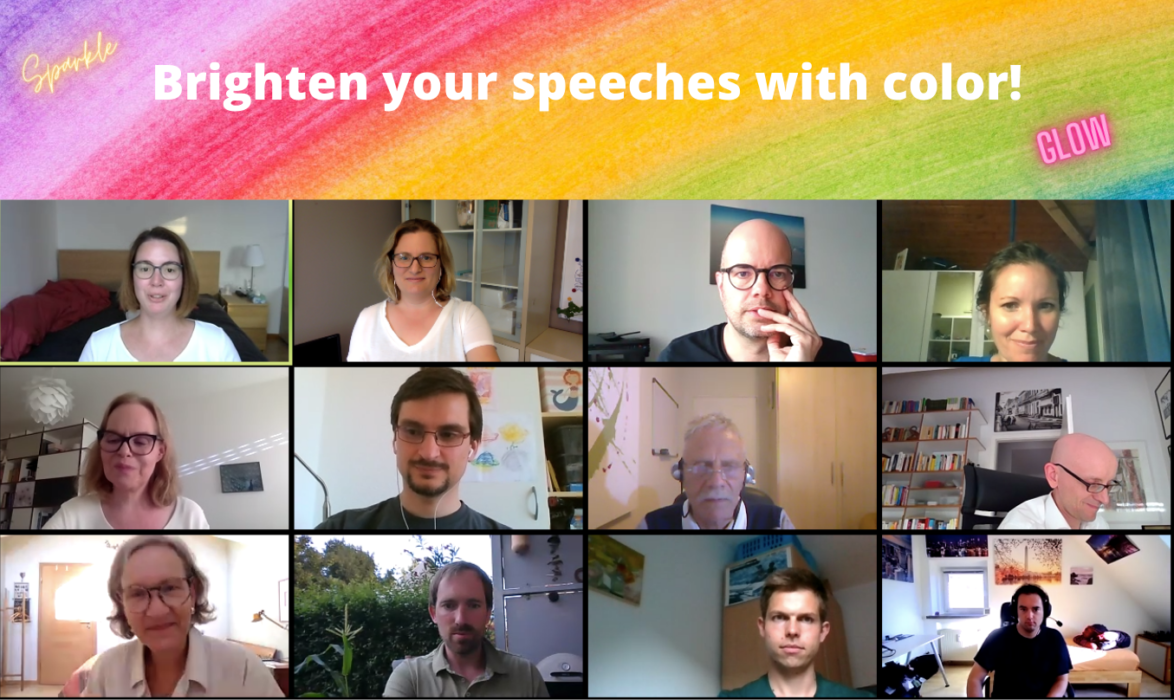 The people came from near and far to indulge us with creative, humorous and emotional speeches. Melanie's word(s) of the evening made perfect "scents" when she presented the trial of whiff, aroma and fragrance. Anne Kathrin enhanced us with her tip of the evening and our guest Wolly, a fellow Toastmaster from South Africa, jumped in with a joke.
After I held a long speech from the effective coaching path, we dove directly into a trove of table topics presented by Tilman. 6 members and guests alike took on the challenging questions. They spoke creatively and openly about various themes, from their talents to embarrassing moments, even admitting to special powers, like walking though walls. Lars, Georg and Christian successively evaluated the speeches, plus our use of the English language. A valuable feedback was delivered by Tilman, describing and deciphering the evening s a whole.

The award for the best table topic was presented to Lars (or was it really meant for his friend Oliver?), the best evaluation award went to Georg and Wolly received the award for the best usage of the word of the evening.
A special thanks goes out to Jakob for keeping the time, and to Manuela for her impeccable Zoom-Mastery.
Be there tomorrow, but till then, stay safe and keep cool!
Sarah
Toastmaster of the evening
Brighten your speeches with color!